SAVE THE DATE- FLAG conference on September 15-16 in Saint Augustine, Florida at Flagler College.  This conference will be for parents and students.  It will consist of specialized sessions for gifted children as well as highly recognized speakers in gifted education.
GIFTED IDENTIFICATION- http://www.stjohns.k12.fl.us/ese/gifted/
GIFTED COORDINATOR- Missy Kennedy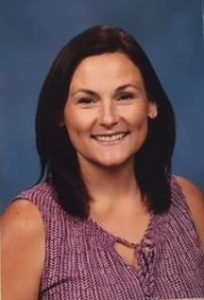 Missy Kennedy has been in education since 2002.  Starting her career at Stanton College Preparatory School teaching IB and AP Chemistry.  She transitioned to St. Johns County in 2007 teaching at Nease High School.  Finding her passion in gifted education, Missy was one of three who began our high school gifted program.  Last year, she focused on providing consultative services to middle schools and training in gifted Educational Plans (EP).  Currently, she has transitioned back to the classroom at Swiss Point Middle School as a science instructional coach, science department chair and Swiss Point's gifted coordinator, as well as teaching 6th grade science in a gifted/blended setting.  Missy also serves St. Johns as one of the instructors for gifted endorsement, and also the Region 2 Coordinator for the Florida Association of the Gifted (FLAG).  Missy holds a bachelor's degree in Science Education specializing in Chemistry from Florida State University and a Master's Degree in Curriculum and Instruction from the American College of Education.