SPMS Winterguard earned a 1st place win at the opening Premier competition!  They were the only middle school among 32 high school teams!  Congratulations Team!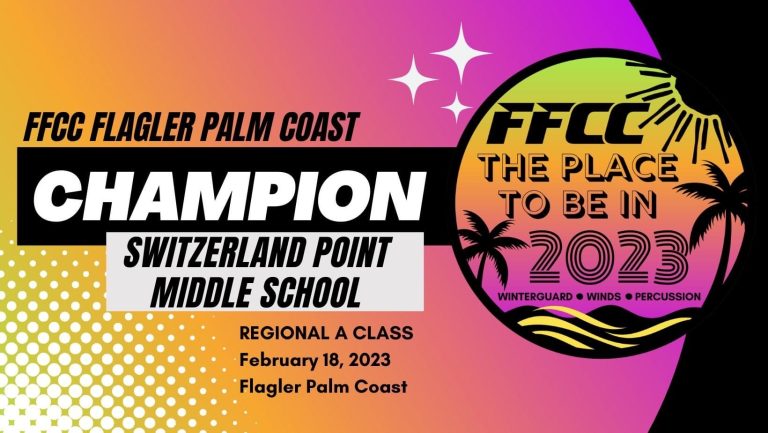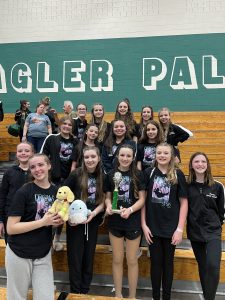 The season kicks off January 21st with the FFCC Premier Competition at Deland High School! The team is excited!!
The SPMS Winterguard team invites you to come and see the team perform during the SP Winterguard sponsored Friends & Family Event!  There will be several local high school teams participating as well.  $5 admission
If you are interested in finding out what winterguard is all about or interested in trying out for the 23-24 season, COME AND CHECK IT OUT!
There will be food trucks, baked goods and lots of amazing programs to see!
Upcoming Competitions/Events:
1/21/23 Premier Competition – Deland HS 1:47pm
1/25/23 Community Event – Valley Ridge Academy 6:00pm
2/1/23 SPMS Friends & Family Community Event – SPMS 6:00pm
2/11/23 Oakleaf Competition – Oakleaf HS
2/18/23 Flagler Palm Coast Competition – Flagler Palm Coast HS
3/11/23 Fleming Island Competition – Fleming Island HS
3/22/23 State Competition!
4/6/23 SPMS Night of Arts
Winterguard is often referred to as the "sport of the arts". Combining individual strength, agility, and discipline, while interpreting music through dance using flags, rifles, and sabers, Winterguard is truly a team effort that culminates in an overwhelmingly beautiful group performance.
Since its beginning in 1994, the Switzerland Point Middle School Winterguard has continued to grow and excel. Over the years the guard has competed in the Florida Federation of Colorguards Circuit against other guards in our region which extends from north Florida to central Florida.
Cate Busquets
Dakota Evans
Abigail Kistler
Alexandra Maly
Annabella Minton
Jordyn Morea
Rebecca Morgan
Payton Nordin
Ella Picklesimer
Makenzie Rell
Karlee Rippke
Jessica Roberts
Sydney Robertson
Lila Stack
Skylar Wilcox
Important Links and Forms
Payments:
Make payments on SchoolPay, (LINK IS COMING SOON)
Communication:
BAND app Everyone should be on the team BAND group for all communications!
Facebook group is for team parents ONLY please.
Fundraising:
Important Forms and Information