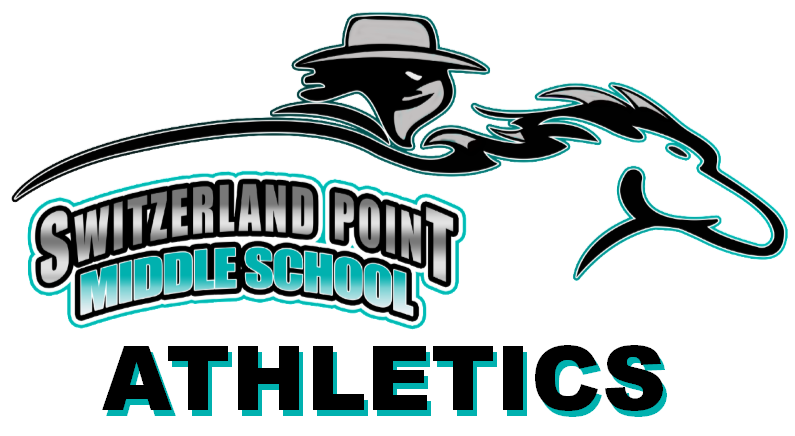 NOTICE:The St. Johns Middle School Athletic Association ("SJMSAA") middle school sports program is not operated or sponsored by the St. Johns County School District. SJMSAA is an independent, private non-profit corporation, which uses District middle school names and facilities under a license
agreement with the District, and which is solely responsible for the operation of the SJMSAA middle school sports program and its individual teams.
Students need to register through the SJMSAA website prior to tryouts. Once a student(s) makes a team, he/she will be provided with more information on paying and filling out the required forms.
Sports listed under SJMSAA are not operated by Switzerland Point Middle School.
Tryouts: The week of August 26-29, 2019
Season will begin in October
All students wishing to participate for the fall 2019 baseball season should complete the free registration on the St. Johns Middle School Athletic Association website (www.sjmsaa.com).  The registration will open online on August 18th.  Then Swiss Point will hold its tryouts on August 21st and 22nd at Kehoe at 3:30pm.  The spring 2020 tryouts are TBD.
• All games and practices are immediately after school dismisses, exact time and dates TBD.
•Contact the Head Coach Jake Rolison at [email protected] or review the Swiss Point Athletics website for updates.
Tennis tryouts for SPMS will be held on Wednesday, January 29, 2:30-4:00pm, at the Mills Field tennis courts (1721 Racetrack Rd). 
Students that are interested in trying out for the tennis team must preregister for the tryouts on the SJMSAA website at www.sjmsaa.com.  There is a $25 tryout fee, participants that make the team will have an additional $230 registration fee.
Direct link for Tennis tryouts: https://tshq.bluesombrero.com/Default.aspx?tabid=1771623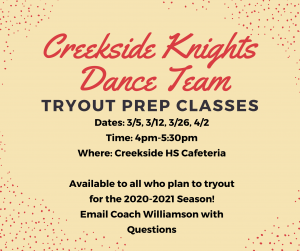 Tryouts for the Creekside Knights Dance Team will be open soon for rising 9th graders and current Creekside High School students.

Email [email protected] with questions.