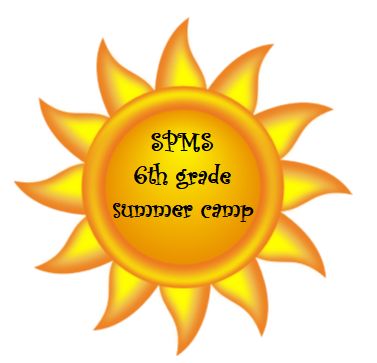 SPMS 6th Grade Summer Camp 2020 is an opportunity for rising 6th graders to prepare for middle school. Camp will take place on July 29 and July 30. If camp can not be held, $65 refund will be given. During camp students will meet teachers, receive their schedules, and have fun getting to know fellow students. Camp fee includes both days, the lock fee and lunch. Deadline to register June 30, 2020. Maximum capacity: 300 campers. Parents will be contacted prior to the camp with additional details.
TENTATIVE- Camp hours 7:30 am-2:00 pm.  Alterations to these hours may be made due to CDC Guidelines. 
Families-We're sorry we weren't able to share details of what 6th grade will look like next year in person at the Rising 6th Grade Night we had scheduled in March. Please click the image above to for a video presentation!
Online Resources for Families
SJCSD Student Code of Conduct
8th Graders: Don't forget to click out highlights from our eventful Washington, D.C. trip using the social media hashtag #spmsdc20!
Check Schoology for the latest information on other upcoming 8th grade events and important dates!

The 8th grade GradVenture field trip has been cancelled. We are in the process of obtaining refunds from Universal and our bus company. Once we receive those refunds, parents will be reimbursed. Thank you for your understanding and patience.
Beyond the Bell Registration is Open for the 2019-20 School Year
If your child needs an after school extended day program, then Beyond the Bell is for what you are looking for. We offer a positive environment that affords students a safe place to be after school. Beyond the Bell operates every day until 6pm and has a caring staff that works with your child each day. There is a dedicated homework completion time, in which computers are available, and snacks are also provided. If interested, please refer to the Extended Day tab on our website for details and registration forms. All forms and fees must be paid prior to your child attending Beyond the Bell. Please direct any other questions to the Beyond the Bell Manager: [email protected]
District-Wide Registration
Registration for the 2020-2021 school year will begin on March 2nd.
New Students
District-wide registration for the 2020-2021 school year will begin on March 2nd. Starting on that date, you will be able to click the Register My Child For School button on our school website to complete an online registration form for your child.
Returning Students
Returning Student Verification email forms (snapcodes) will begin sending on Wednesday, April 29, 2020. Please note: you may receive your children's snapcodes on different dates, depending on student grade level and the school each child attends.
Current 6th grade students: Snapcodes for all 6th grade students will be sent at a later date due to the tdap vaccination requirement. If your 6th grade student is up to date with all immunizations, including the tdap immunization, and you have an updated copy of their HRS 680 immunization form, you can email [email protected] to request your child's snapcode. Otherwise, all 6th grade snapcodes be sent in the next few weeks.
This is just a reminder that anyone (parent, guardian, neighbor, aunt, uncle, etc.) must have school access to attend an event at SPMS, including IEP/504 meetings. If you have not already done so, please complete the School Access Form. The process for approval may take up to 4 weeks, so please fill out the application sooner than later for anyone that would like to have school access. Once the application is approved, school access will be valid for three years.
This site includes hundreds of interactive resources to support student learning in language arts, mathematics, science, and civics. The site is readily available to the public and does not require a logon or password to access. The site is designed to support students outside of the school day. The resources are not meant to be used as classroom lessons or to replace classroom instruction.
FortifyFL is a website and app developed at the direction of the Florida Legislature. Any student, educator, parent or member of the public can report school safety concerns directly to law enforcement and school administrators anonymously and easily through the FortifyFL app or getfortifyfl.com.
+ Positive + Start Summer Math Program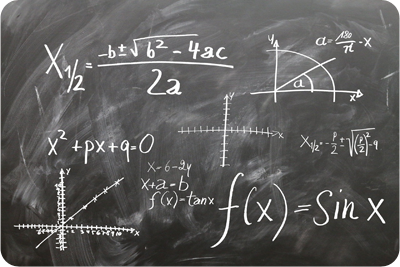 Math is fun, but it can also be challenging.
The St. Johns County School District + Positive + Start Program enables students to practice the prerequisite math skills needed to be successful in the mathematics course in which they are enrolled in the next school year.
Completion of the course will likely give students a positive start in math.