 Afternoon Parent Pick Up Procedures:
 If you are picking up a student from Switzerland Point Middle School at dismissal, please be mindful of the following:
 -ESE students are picked up in the parent pickup line/front loop by busses and cars first
 -Parents must form a line in the westbound turn lane on Greenbriar Rd. to wait for these busses and cars to enter the front loop first
 -Once the ESE busses and cars have exited the front parent loop, then all other parents waiting in line will be allowed to enter the parent loop
 -Parents of GenEd students WILL NOT be permitted to park in the front parking lot and wait for their child in the parking lot nor will they be permitted to park and sit on the benches in the front
 -Parents may only park in the front parking lot to enter the main office to pick up their child for early dismissal NO LATER than 30 minutes prior to school dismissal (12:20PM on Wednesdays; 1:20PM all other days)
 -There are a limited amount of parking spaces in the front which the ESE parents will park in prior to the busses coming through as they need the maximum amount of space because of wheelchair lifts
Should you have any further questions, please feel free to contact Deputy M. Lima
Switzerland Point Middle School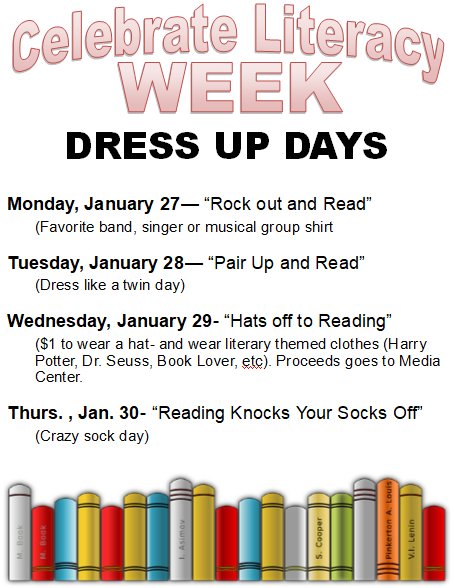 SJCSD Student Code of Conduct
8th Graders: Don't forget to click out highlights from our eventful Washington, D.C. trip using the social media hashtag #spmsdc20!
Check Schoology for the latest information on other upcoming 8th grade events and important dates!
BTHS Parent/Student Night
Beyond the Bell Registration is Open for the 2019-20 School Year
If your child needs an after school extended day program, then Beyond the Bell is for what you are looking for. We offer a positive environment that affords students a safe place to be after school. Beyond the Bell operates every day until 6pm and has a caring staff that works with your child each day. There is a dedicated homework completion time, in which computers are available, and snacks are also provided. If interested, please refer to the Extended Day tab on our website for details and registration forms. All forms and fees must be paid prior to your child attending Beyond the Bell. Please direct any other questions to the Beyond the Bell Manager: [email protected]
Character Counts! Run / Walk
2019-2020 Instructional Materials Adoption
The St. Johns County School District curriculum department representatives and adoption committee members are currently conducting the review process for the 2019-2020 Instructional Materials Adoption for Career and Technical Education, Computer Science, and Foreign Languages resources. Please click here to obtain access to the resources that are available for review. For additional information/resources, please see this attachment.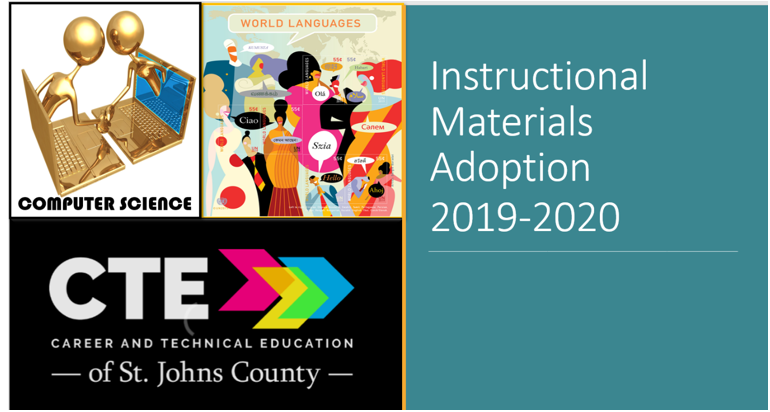 This is just a reminder that anyone (parent, guardian, neighbor, aunt, uncle, etc.) must have school access to attend an event at SPMS, including IEP/504 meetings. If you have not already done so, please complete the School Access Form. The process for approval may take up to 4 weeks, so please fill out the application sooner than later for anyone that would like to have school access. Once the application is approved, school access will be valid for three years.
This site includes hundreds of interactive resources to support student learning in language arts, mathematics, science, and civics. The site is readily available to the public and does not require a logon or password to access. The site is designed to support students outside of the school day. The resources are not meant to be used as classroom lessons or to replace classroom instruction.
FortifyFL is a website and app developed at the direction of the Florida Legislature. Any student, educator, parent or member of the public can report school safety concerns directly to law enforcement and school administrators anonymously and easily through the FortifyFL app or getfortifyfl.com.