Volunteer Information for
Switzerland Point Middle School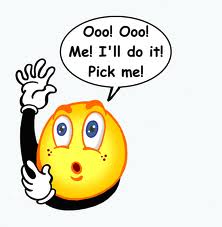 It is very important to complete a volunteer application with the St. John's County School Board at least 4 weeks in advance of volunteering. Complete the Volunteer Application Online.
Holiday Shoppe Coordinator
A volunteer is needed to help supervise the setup and clean up of the holiday shoppe including pricing and "money" management.  A signup genius will be sent in November asking for "clerks" to work the shoppe.

State Testing Proctor
If you would like to help proctor during testing at the end of each semester, please watch this PowerPoint training and print and sign the District Security Agreement.
Proctor Training 2016-17
District Proctor Security Agreement 2016-17

How do I report my volunteer hours?
If you have completed volunteer hours outside of school or if the computer KeepnTrack system is unavailable, please email Kathleen Roberts with volunteer hours ([email protected]). You may also send be a written note with the hours that you have performed. Leave this note with Mrs. Roberts in the front office. It is extremely important that all volunteer hours are logged into the KeepnTrack system. If you have any questions, please let me know.