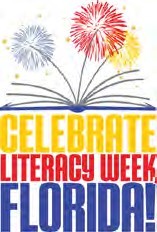 Celebrate Literacy Week at SPMS January 28th – February 1st

Monday, Jan. 28th- Dress Up Day- Rock out and Read (favorite band, singer or musical group shirt)

Tuesday, Jan. 28th- Dress Up Day "Pair Up and Read" (Dress like a twin day)
Wednesday, Jan. 29th- Dress Up Day "Hats off to Reading" ($1 to wear a hat- proceeds to Media Center)
Thursday, Jan. 30th- Dress Up Day "Reading Knocks Your Socks Off" (Crazy sock day)
Friday, Feb. 1st- Dress Up Day "Oh! The Places You'll Go!" (College spirit wear); 
SSYRA author Deron Hicks visit

A variety of other activities will take place throughout the week to Celebrate Literacy!
Click on the CALENDAR tab at the top of our page to see the Black/Silver rotations, important event dates and more!
NEW STUDENT REGISTRATION
New student registration is completed by appointment. For more information on registering your student, please visit our Guidance Page: http://www-raider.stjohns.k12.fl.us/guidance/new-student-registration/. To set up a registration appointment, please contact Jennifer Schwall at 904-547-8627 or by email at [email protected].
PURCHASE YOUR 2018-19 YEARBOOK NOW!
Visit www.yearbookordercenter.com and use school code: 359


---
This site includes hundreds of interactive resources to support student learning in language arts, mathematics, science and civics. The site is readily available to the public and does not require a logon or password to access. The site is designed to support students outside of the school day. The resources are not meant to be used as classroom lessons or to replace classroom instruction.
The St. Johns County School District is currently conducting the review process for the 2018-2019 Instructional Materials Adoption for Mathematics. Please visit our Instructional Materials Adoption web page to review the available resources.
---
2019-20 Program of Choice Information
The 2019-20 Program of Choice application window for current 8th grade students living in St. Johns County is Jan. 24 at 8 am - Feb. 19 at 5 pm, 2019. Learn more about these programs at Career Academies of St. Johns. For students applying to the St. Johns County Center for the Arts at St. Augustine High, please view the Feb. 15th Audition Schedule.
CHARACTER COUNTS! 6 Pillars 6K/3K Run/Walk

Walkers, runners and fitness enthusiasts are invited to participate in the CHARACTER COUNTS! 6 Pillars 6K/3K Run/Walk on Saturday, February 2, 2019 at 9 a.m. The run/walk will begin and end at Palencia Elementary School. Register before January 1 and receive a $5 discount!
Register today!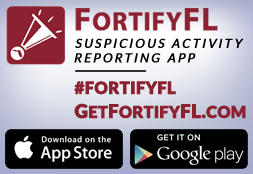 ---