MOST RECENT INFORMATION:
Dear Raider Families,
Please take note of important information regarding 6th grade health screenings. Interested in volunteering to assist with health screenings?
Information on upcoming community events focused on wellness and available resources can be found at this link.
Fall PTSO Fundraiser is Now Live! Click here for information. Support our PTSO and our School!
Click on the CALENDAR tab at the top of our page to see the Black/Silver rotations, important event dates and more!
NEW MORNING DROP OFF PROCEDURES
Supervision is provided from 7:15am. When students arrive in the front loop via parent drop off they will follow the sidewalk to the doors by the band/gym area where they can enter into the school. They will then go to the cafeteria for breakfast or the gym until general release to homeroom.
ITEMS DROPPED OFF IN THE FRONT OFFICE
In order to minimize classroom disruption, items dropped off for students (lunches, sports equipment etc.) will be reunited with them twice a day at the following two times:
At Lunch: Items will be sent to the cafeteria by front office.
At afternoon release: Students names will be called over the loudspeaker to collect items.
We are ready to make this a great year! Our planners reflect an important part of our school culture this year, our theme is "CHOOSE KIND", and we thank the PTSO for assisting in the design of the planners. All students will receive a planner on the first day of school. We cannot wait to see you!
NEW STUDENT REGISTRATION
New student registration is completed by appointment. For more information on registering your student, please visit our Guidance Page: http://www-raider.stjohns.k12.fl.us/guidance/new-student-registration/. To set up a registration appointment, please contact Jennifer Schwall at 904-547-8627 or by email at [email protected].
Purchase Your 2018-19 Yearbook Now!
Visit www.yearbookordercenter.com and use school code: 359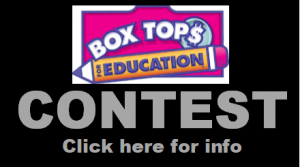 ---
This site includes hundreds of interactive resources to support student learning in language arts, mathematics, science and civics. The site is readily available to the public and does not require a logon or password to access. The site is designed to support students outside of the school day. The resources are not meant to be used as classroom lessons or to replace classroom instruction.
---
---