---
SUMMER UPDATES
Final report cards and state FSA and EOC test scores are available for view on HAC. If you have any questions or concerns, you may contact Norma Miller at [email protected]
---
SUMMER OFFICE HOURS
During the Summer five day work week (May 28th – July 26th) the office hours for all schools and District departments for public access are 7:30AM to 3:30PM. These hours support the District's energy cost savings effort.
---
SUMMER VOLUNTEER OPPORTUNITY FOR STUDENTS
We need volunteers to help with our back to school preparations and student orientation. Click here to sign up! If you have any questions, please contact our Guidance Secretary, Jennifer Schwall, at 904-547-8627 or at [email protected]
---
CLICK BELOW TO LEARN ABOUT THE SPMS SUMMER READING PROGRAM!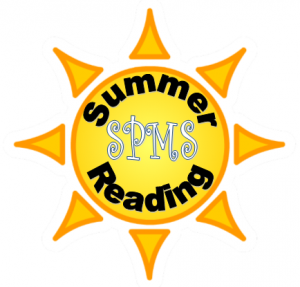 ---
CLICK HERE FOR THE 2019-20 SPMS SCHOOL SUPPLY LIST!
---
NEW TO SWISS IN THE 2019-2020 SCHOOL YEAR?
Click here to view our Rising 6th Grade Presentation from March 26th! Or, click here to view the presentation from Feb. 20th for rising 7th/8th graders!

---
BEYOND THE BELL REGISTRATION IS OPEN FOR THE 2019-20 SCHOOL YEAR
If your child needs an after school extended day program, then Beyond the Bell is for what you are looking for. We offer positive environment that affords students a safe place to be after school. Beyond the Bell operates every day until 6pm and has a caring staff that works with your child each day. There is a dedicated homework completion time, in which computers are available, and snacks are also provided. If interested, please refer to the Extended Day tab on our website for details and registration forms. All forms and fees must be paid prior to your child attending Beyond the Bell. Please direct any other questions to the Beyond the Bell Manager: [email protected]
---
RISING 6TH GRADE CAMP: JULY 29th-30th
Spots are still available! Click here to register!
During camp, students will meet teachers, receive their schedules, learn about SPMS, and have fun getting to know fellow students. Camp fee ($65+processing) includes both days at camp, the locker fee, and lunch each day. Deadline to register is July 19th, 2019.  Maximum capacity: 300 campers. View our Camp Flyer to learn more!
---
Students will be able to purchase lockers ($5 fee), pick up a copy of their schedules, purchase PE Uniforms, visit with PTSO representatives, and ask questions regarding district transportation.
8th Grade- 8am-10am
7th Grade- 10:30am-12:30pm
6th Grade- 1pm-2:30pm
*6th Grade Orientation is only for rising 6th graders who did not attend the July 29th-30th Summer Camp. Textbooks will be available for 6th graders only in the auditorium. 7th and 8th graders will receive textbooks during the first week of school.
---
PICTURE DAY – WEDNESDAY, AUGUST 14TH
Picture Day is Wednesday, August 14th! Order information will be sent directly to families from the photographer, Lifetouch, prior to then!
---
NEW STUDENT REGISTRATION
New student registration is completed by appointment. For more information on registering your student, please visit our Guidance Page: http://www-raider.stjohns.k12.fl.us/guidance/new-student-registration/. To set up a registration appointment, please contact Jennifer Schwall at 904-547-8627 or by email at [email protected].
---
SCHEDULE CHANGE REQUEST
If you are requesting a schedule change, please use our Online Schedule Change Request Form. School counselors will not always be available in the summer to check voicemails, so this will ensure that your request is documented and time stamped. The request will be handled in the order that it was received.
---
This site includes hundreds of interactive resources to support student learning in language arts, mathematics, science, and civics. The site is readily available to the public and does not require a logon or password to access. The site is designed to support students outside of the school day. The resources are not meant to be used as classroom lessons or to replace classroom instruction.
---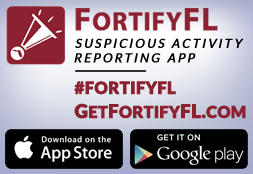 ---